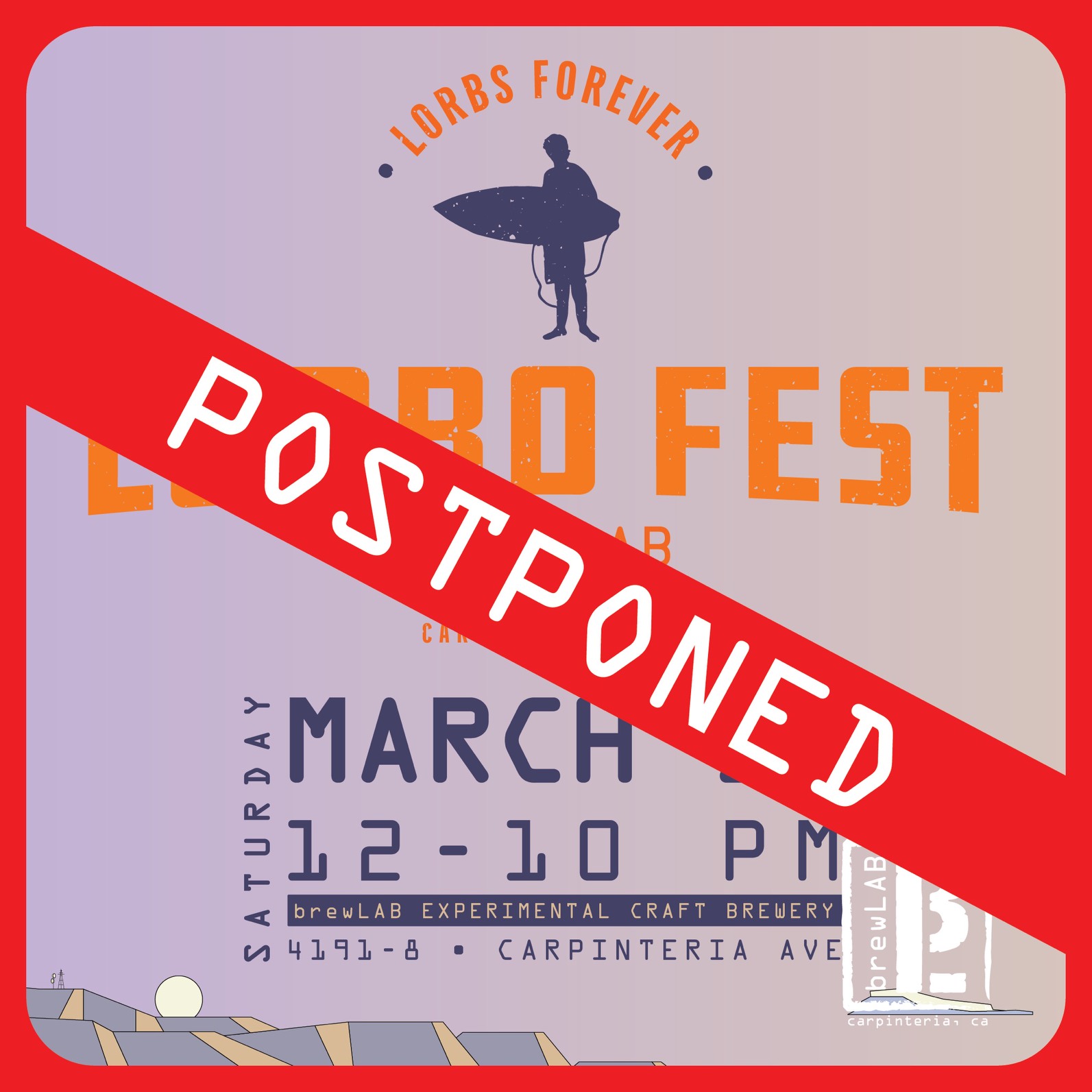 It's been a tough situation to navigate but we've come to the conclusion that LORBO FEST will be POSTPONED to a future date. This was not an easy decision to make and we know some of you may agree and or disagree. We've listened to mixed feelings from people throughout the community and we just feel it's the right thing to do. Times are weird right now and we want to hold this event at a time when everyone can attend with little on their minds other than celebrating our common love for Lorbo and his love of music, community and positive vibes. We have a responsibility in protecting our families and those at greater risk during these times. We want to thank everyone involved for their diligence and efforts in creating this EPIC event. It will happen at a future date! Love you all! -brewLAB
…
…
Lorbo was a gem of a human, friend, brother, son, jam wizard and Carp legend. He was cherished by so many in the community just for being the light he was and the love he spread. Lorbo and the boys @afishnseathemoon played our very first party back in the day and were some of our first good friends. We love you guys and we love you Lorbs…we will carry on your spirit forever!
The outpouring of love and support the last month around town has been nothing short of beautiful and we want to continue it on Saturday March 14th. Come down and spend the day with us, friends and fam as we JAM OUT for a good cause in Lorbo's name.
SATURDAY MARCH 14th 12pm-10pm
~ MUSIC ~
4pm: @skamakazie
5:20pm: @one2treemusic
6:30pm: @afishnseathemoon
7:30pm: @cornerstonereggae
8:30pm: @theupbeatmusic
~ FOOD ~
@woodstock_farina
@gameovercatering
20 BEERS on tap // Special Releases
Portion of sales from @brewlabcraft / @woodstock_farina / @gameovercatering as well as donations at the door will be donated to @carpinteria_ed_foundation (to create a music scholarship in Lauren's name) and to @carp_skatepark !